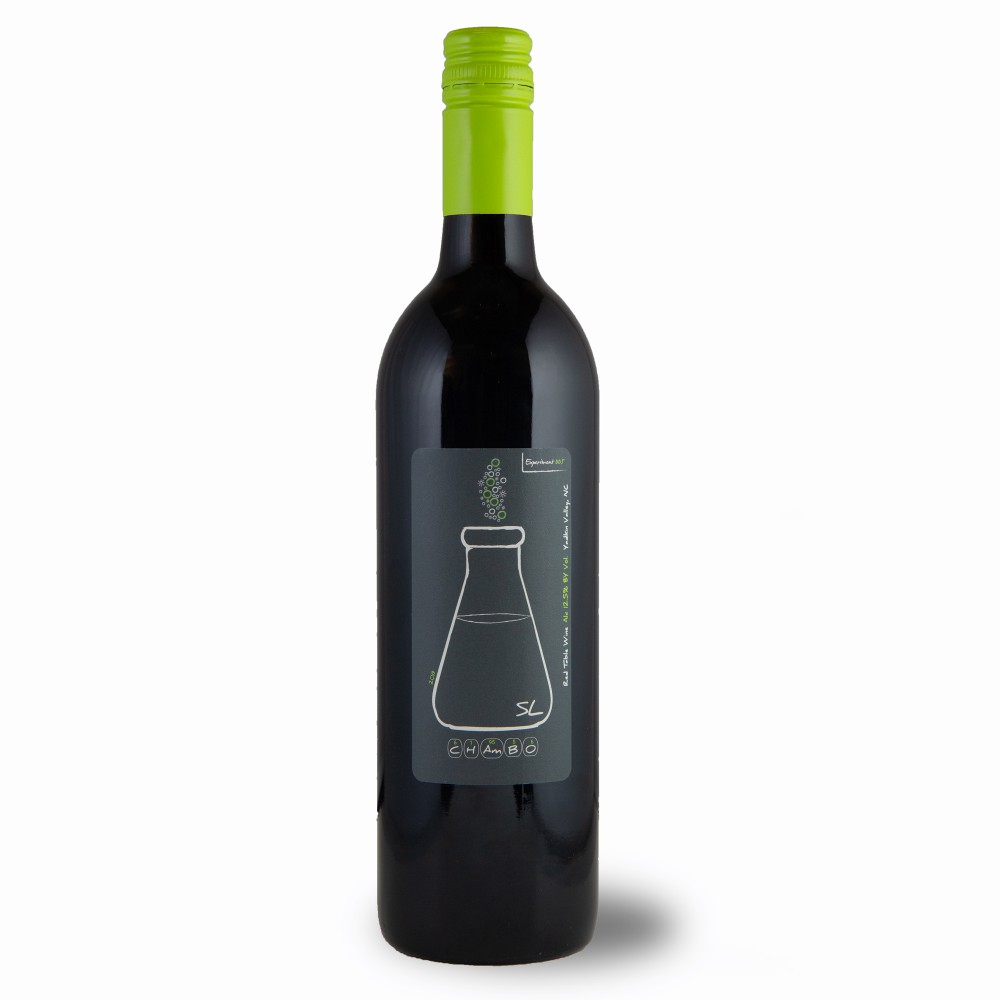 Chambourcin
Award(s)
Silver, NC Fine Wines, 2021

Wine Notes
Chambourcin is a hybrid grape with a mysterious parentage, experts disagree on its true origin. Our Chambourcin is made in a natural wine style utilizing a wild build up culture. We used kudzu flowers to isolate yeast to ferment this wine. its finished in a fresh glou glou style with minimal intervention, which means no added sulfites fining agents or filtering.
Tasting Notes
This wine opens with aromas of fresh blueberry, dark plum and allspice the aromas twist with bright flavors of cranberry dark fruit and subtle mushroom. This wine was aged in neutral oak for 14 months and has a lingering but refreshing acidic finish.
Recommended Pairings
Pair with tomato-based pasta, venison, or even dark chocolate.