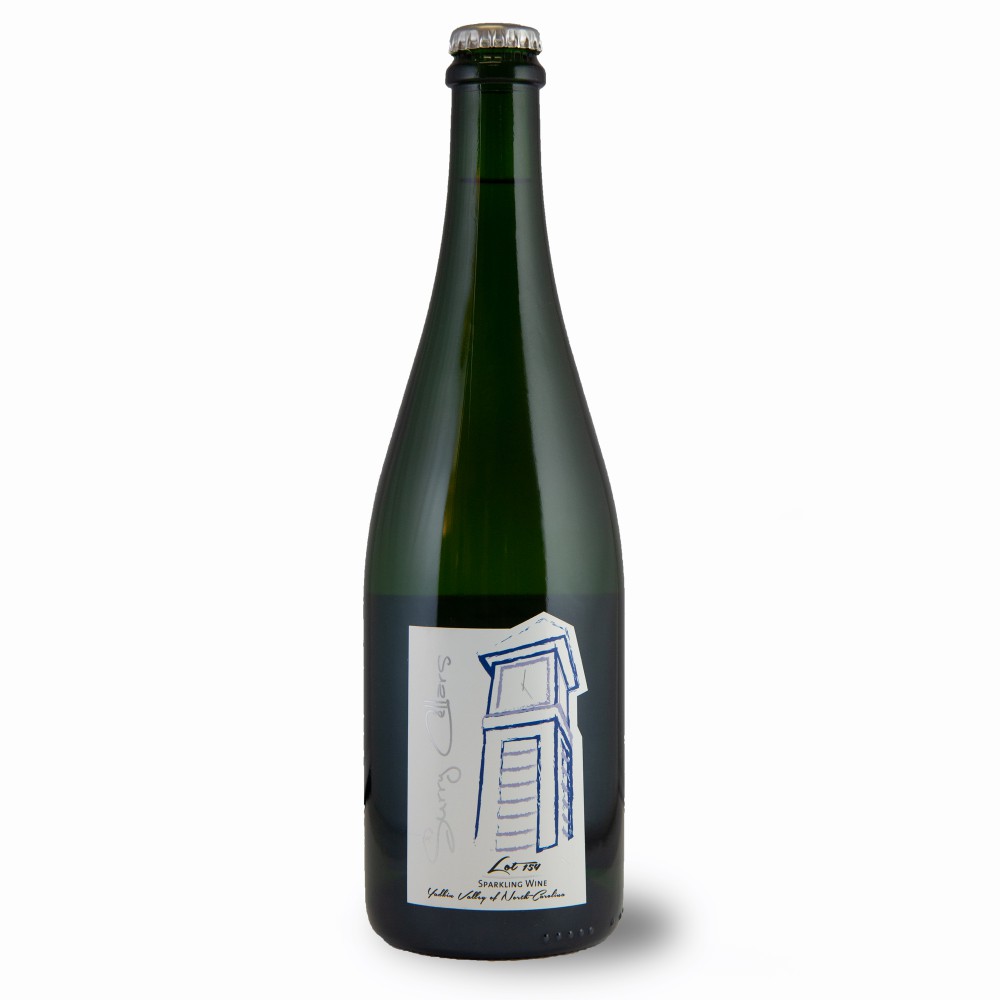 Lot 154
Award(s)
Silver, NC Fine Wines, 2021

Wine Notes
This 2018 sparkling wine is made from 70% Petit manseng, 20% Chardonnay and 10% Traminette and spent four years en tirage.
Tasting Notes
This wine begins with aromas of candied lemon peel and strong jasmine like florality, bright acidity with flavors of green apples, pear and walnuts, a creamy mousse accompanies a long finish.
Recommended Pairings
Pair with fried chicken, oysters, or a creamy mushroom soup.