Malbec Pet-Nat
Surry Labs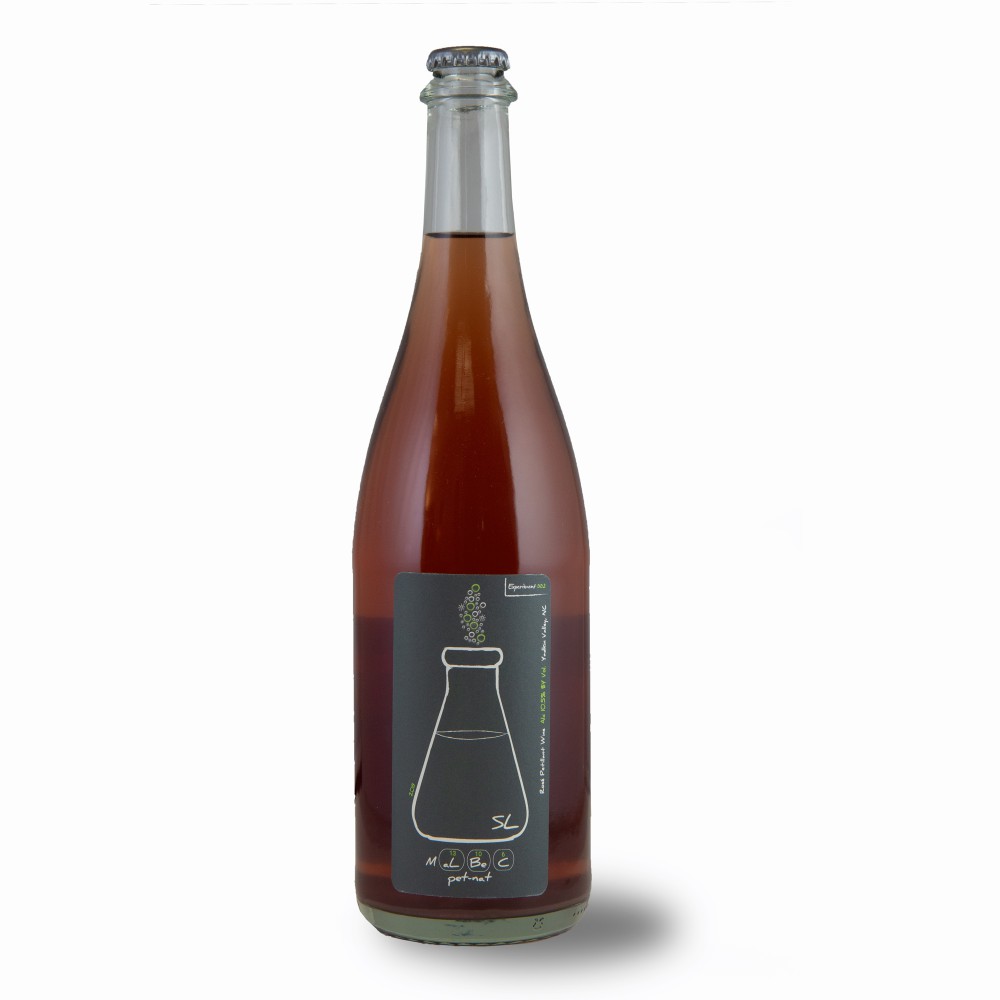 Malbec Pet-Nat
Award(s)
Best Sparkling, NC Fine Wines, 2021

Wine Notes
This 2019 wine was macerated to achieve the color, and this was the press run from the main production of Malbec rosé that then underwent a wild fermentation.
Tasting Notes
Aromas of blueberry and plum, this wine has an intense fruity nose. On the palette fruit continues with more plum and cherry and leads into a subtle bready character.
Recommended Pairings
Pair with spicy foods like Pad Thai, or seafood like sushi or fish and chips.