Cabernet Franc Rosé
Surry Reserve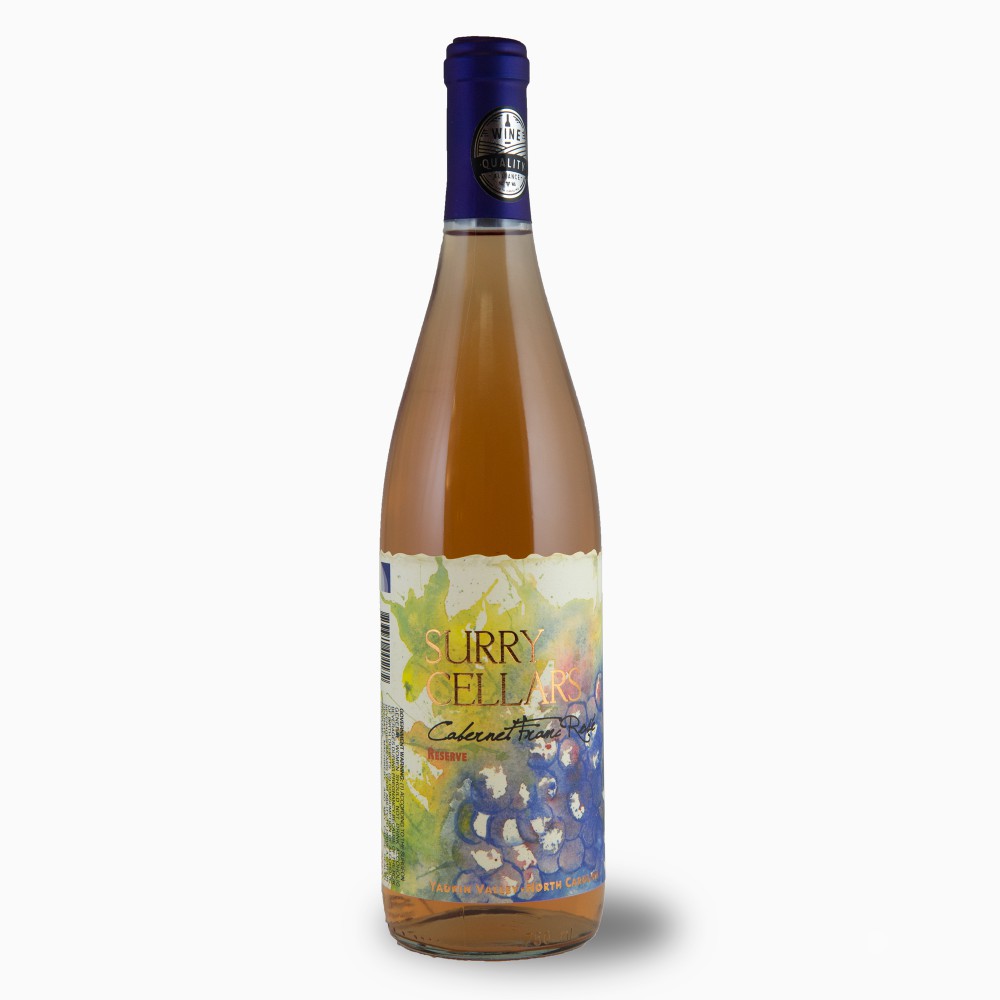 Cabernet Franc Rosé
Wine Notes
This 2018 rosé was produced using a 6-hour maceration or skin contact to extract color and aromas from the Cabernet skins. This wine was then aged in stainless steel and underwent malolactic fermentation to extend the palate.
Tasting Notes
Aromas of strawberry and herbs compliment the beautiful lavender and wild strawberry flavors. This wine finishes with intense ground pepper notes and spices and slight acidity.
Recommended Pairings
Pair with Grilled pork spareribs, Roasted pears, Strawberry pastries, or Apple strudel.