Skin-Fermented Albariño
Surry Reserve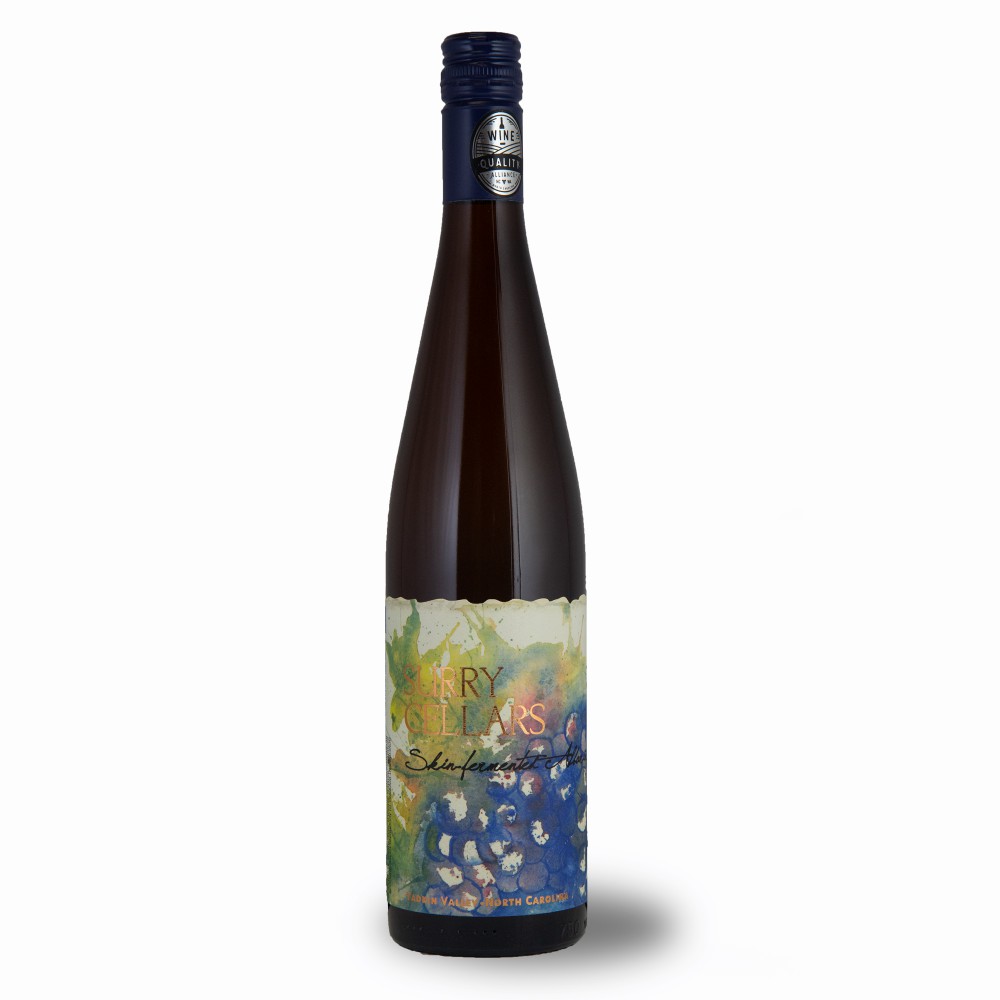 Skin-Fermented Albariño
Award(s)
Bronze, NC Fine Wines, 2021

Wine Notes
Our 2019 Albariño was fully skin fermented like a red wine to extract fresh fruit and tea like aromas. The wine was then aged for 9 months and bottled fresh under screwcap.
Tasting Notes
The wine begins with aromas of oolong tea, lavender, and Japanese honeysuckle. Intense flavors of pineapple and grapefruit compliment this full-bodied white. What an experience.
Recommended Pairings
Pair with sushi and sashimi, Gazpacho soup, or stuffed crabs.